When we talk about forged wheels, we are strictly speaking talking about forged wheel rims. Many automobiles that roll off the assembly line are still equipped with cast-iron rims as standard, which are then covered with so-called decorative caps. A beautiful appearance is therefore a secondary matter with these rims. This is not the case with alloy rims, which have long since become established as an alternative in the high-quality vehicle sector. They remain uncovered and their appearance is therefore (almost) as important as their strength and reliability and the significantly lower weight.
In the manufacture of our forged wheel rims is therefore also very much emphasis on the design and careful processing. Since the forged rims only subsequently receive their shape and finish, and are not cast, as is the case with the cheaper and more common aluminum rims, their production is more expensive, but the forged wheel rims are thereby also producible in smaller quantities and can be individually designed.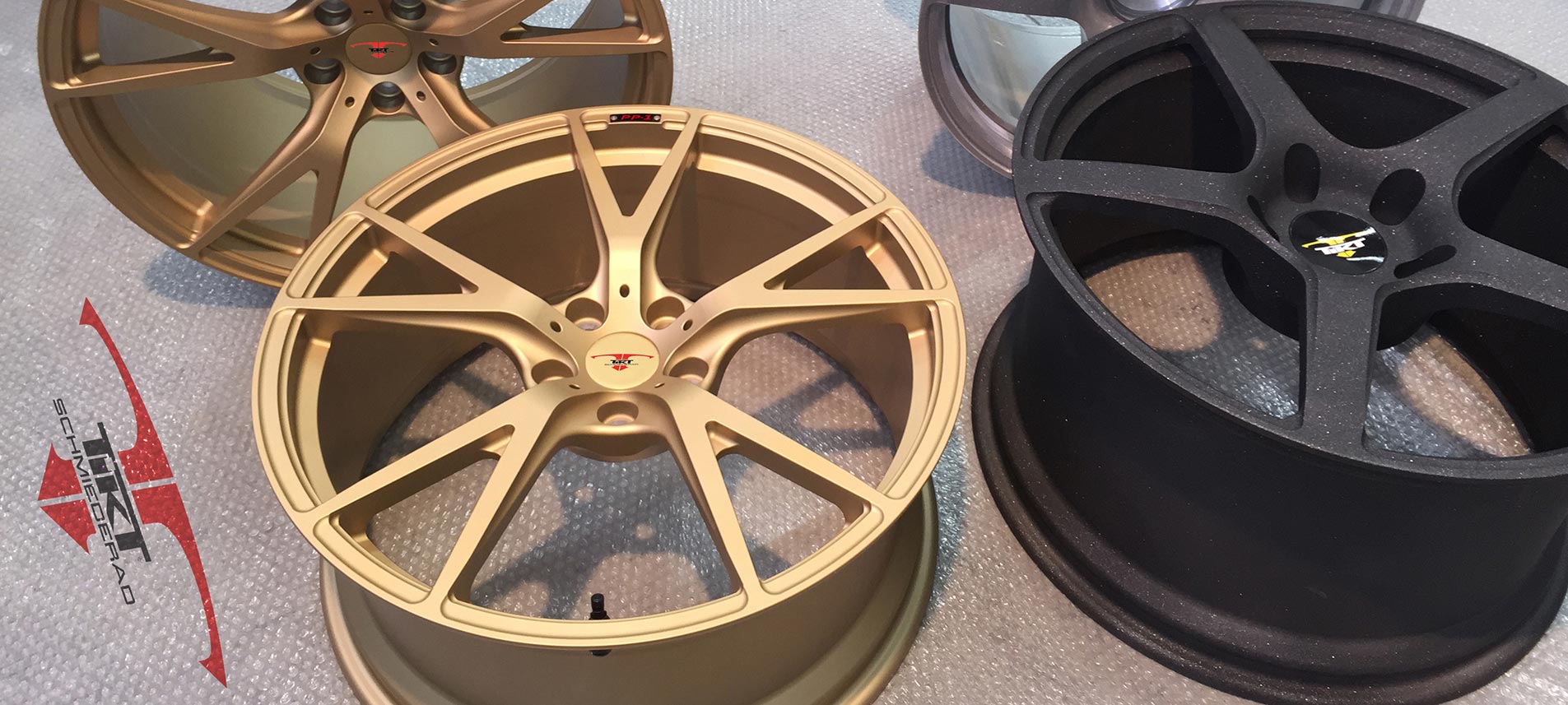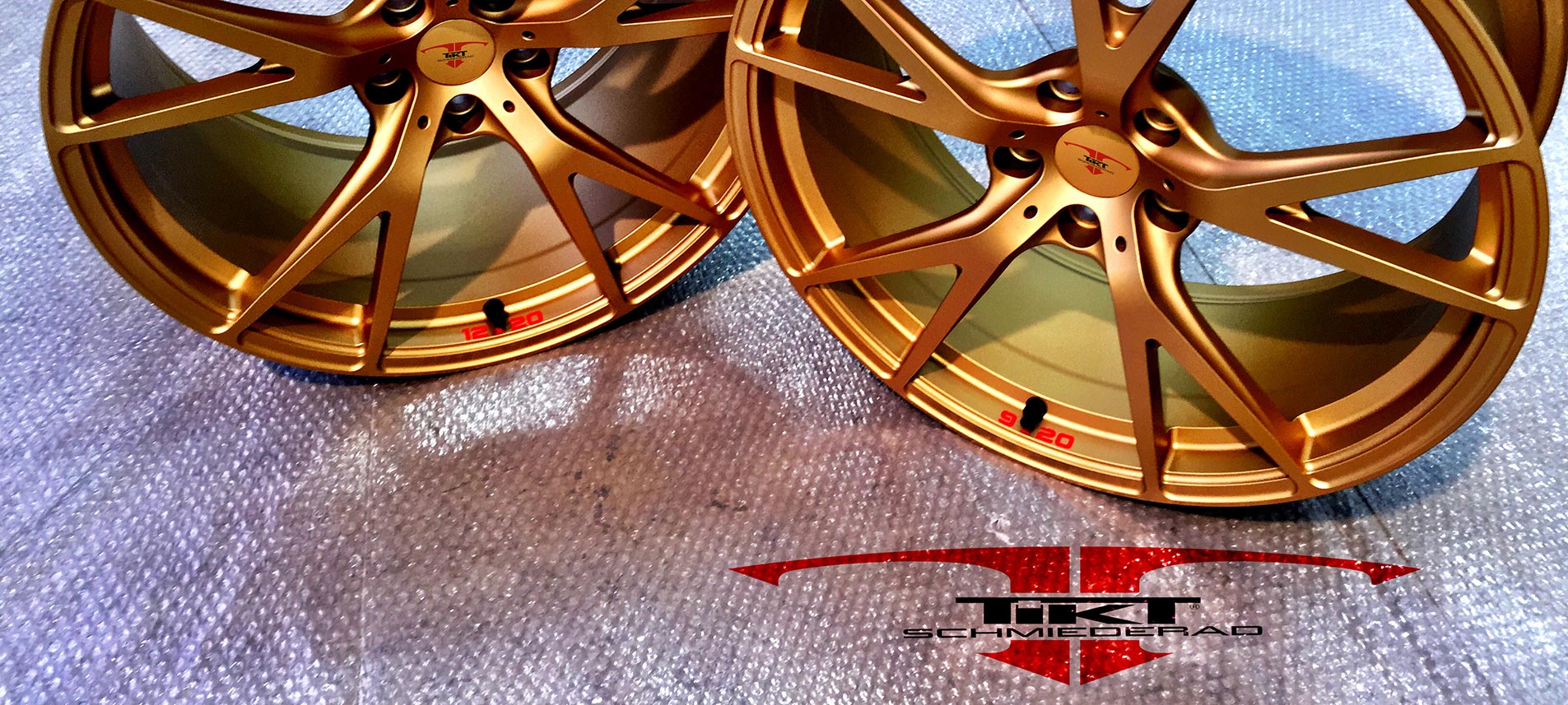 Accurate calculation for long-lasting driving pleasure
To ensure that the rims also meet the necessary requirements and regulations with the design we have created, we work closely with an engineering firm we have commissioned. This ensures the verification by means of special calculation programs and simulators and finally creates drawings and 3D models, which we then have to implement. Here we determine exactly how the forged wheel rims will be turned and milled to ideally fit the vehicle type and to be designed to be as light as possible without breaking under the high stresses of driving on the road or track.
AESTHETIC AND DYNAMIC FORGED WHEEL RIMS
We offer the rims powder-coated according to customer requirements. Silk matt black or silver - perhaps you would like to equip your Corvette with bright red rims? Come to us, we will be happy to advise you on the subject of forged wheel rims and design!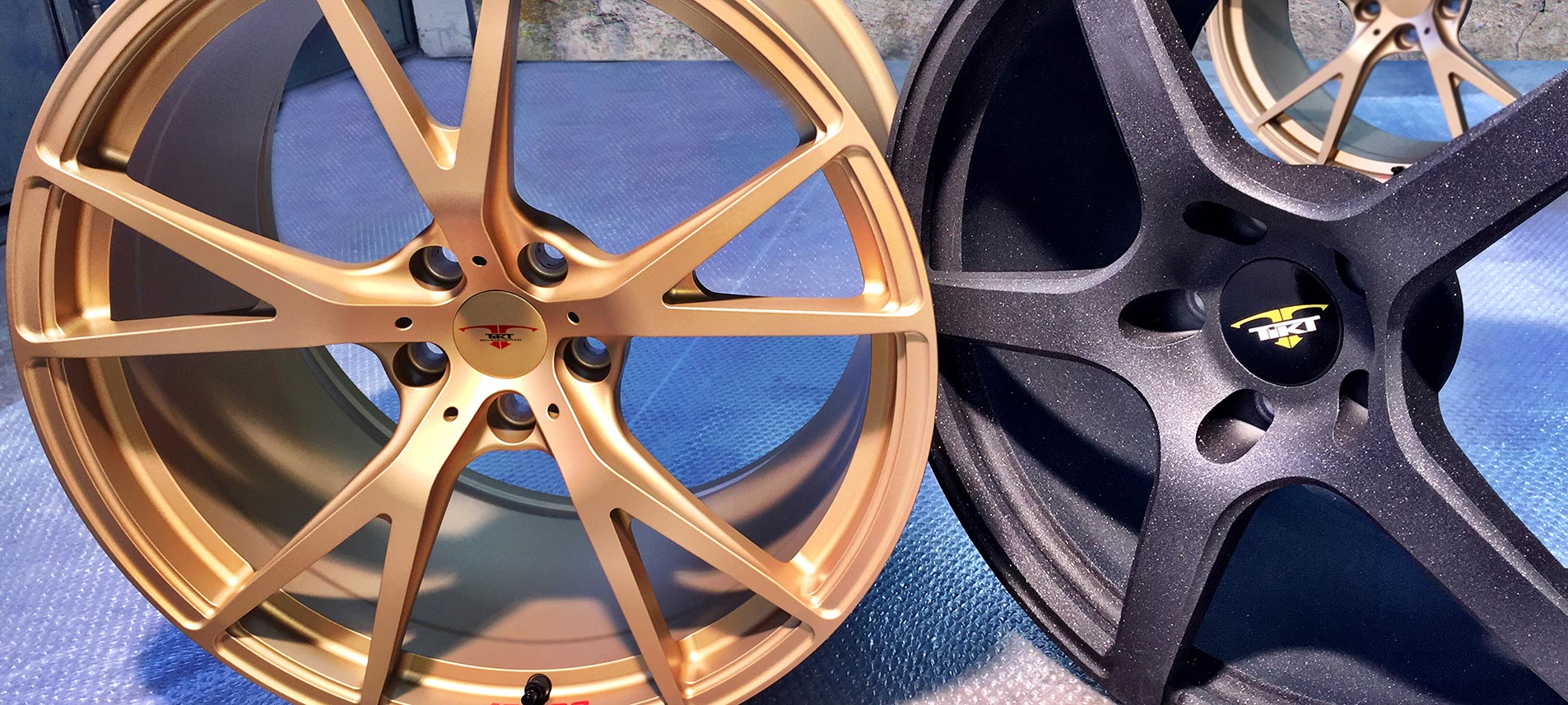 We offer the following fields
RR-1
Corvette C6
Z06/ZR1

In stock

In stock

Porsche
5 Hole
997 Carrera

In planning

997 Carrera 4

In planning

997 Carrera 4S

In planning

997 GT3

In stock

In stock

997 GT3 RS

In stock

In stock

997 GT2

In stock

In stock

911 Turbo (S)

In planning

In planning

Porsche
ZV
997 GT3

In stock

In stock

997 GT3 RS

In stock

In stock

997 GT3 RS 4.0

In stock

In stock

997 GT2 RS

In stock

In stock

991 GTS

In planning

In planning

991 GT3

In stock

In stock

991 Turbo (S)

In stock

In stock
ZZ-1
Corvette C6
Z06/ZR1

In stock

In stock

Porsche
5 Hole
997 Carrera

In planning

997 Carrera 4

In planning

997 Carrera 4S

In planning

997 GT3

In stock

In stock

997 GT3 RS

In stock

In stock

997 GT2

In stock

In stock

Porsche
ZV
997 GT3

In stock

In stock

997 GT3 RS

In stock

In stock

997 GT3 RS 4.0

In stock

In stock

997 GT2 RS

In stock

In stock
PP-1
Ferrari
458/Speciale

In planning

In planning
| | | |
| --- | --- | --- |
| 911 Turbo(S) | Vorderachse: 9 J x 20 ET 51 mit Reifen 245/35 ZR 20 | Hinterachse: 11,5 J x 20 ET 56 mit Reifen 305/30 ZR 20 |
| 991 GTS ZV | Vorderachse: 9 J x 20 ET 51 mit Reifen 245/35 ZR 20 | Hinterachse: 11,5 J x 20 ET 48 mit Reifen 305/30 ZR 20 |
| 991 GTS 5 Loch | Vorderachse: 8,5 J x 20 ET 51 mit Reifen 245/35 ZR 20 | Hinterachse: 11 J x 20 ET 52 mit Reifen 305/30 ZR 20 |
| 991 4s 5 Loch | Vorderachse: 9 J x 20 ET 51 mit Reifen 245/35 ZR 20 | Hinterachse: 11,5 J x 20 ET 48 mit Reifen 305/30 ZR 20 |